Week 138 of Gibraltar Diary
---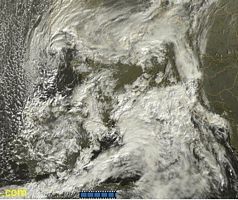 Never mind the Virgin Mary on a piece of toast, this is a grumpy old man covering the whole of Europe - if you stand well back and squint.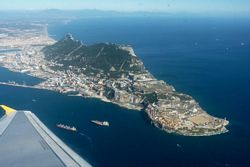 You rarely get a good view of Gibraltar from the air but this time we succeed. We arrive at Luton Airport and spend the night in a grotty hotel in South Wales.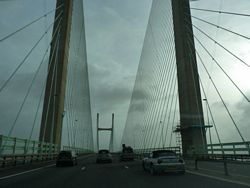 This is the Severn Bridge on the way back to civilisation.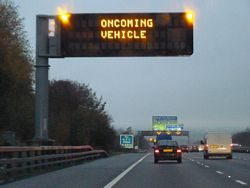 On the road again! So, what does "Oncoming Vehicle" mean? I have no idea.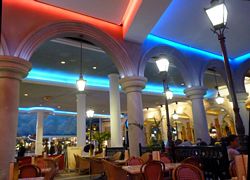 In the evening we visit the Trafford Centre which is heaving with people anxious to get out of the rain.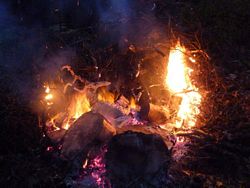 Our bonfire party is a great success and this year we even manage to light the bonfire somewhat, despite the endless rain.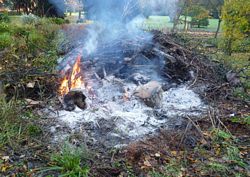 Next day we mess with the fire but eventually it goes out having only burned about a third of the huge pile of wood which has been accumulating for several years.
---
End of Week 138 of Gibraltar Diary
Copyright © Thingy Software. All rights reserved.