Week 141 of Gibraltar Diary
---
Gibraltar is plagued with inconsiderate parkers. Whta it needs is parking wardens and meters but there are no votes in that.
Brunos has re-opened and the food is awesome. The waitresses are less beautiful than before but no doubt they are working on the problem.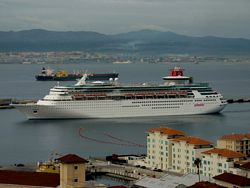 The ferry Sovereign has been moored opposite us for some days and thei morning went for a little sail up the bay and back - maybe to test something or other.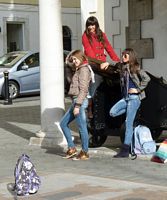 It is easy to forget that we are living in a tourist resort.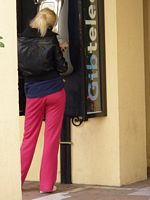 We venture to Cheers as the sun has come out. Trousers in Spain and Gibraltar are cut much tighter than in the UK ...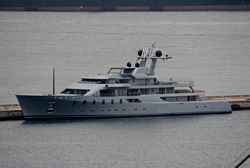 The weather is vile all day and we stay in the flat.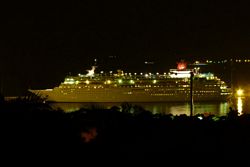 Again the weather is wet and very windy. Sovereign is still there.
---
End of Week 141 of Gibraltar Diary
Copyright © Thingy Software. All rights reserved.