Week 119 of Gibraltar Diary
---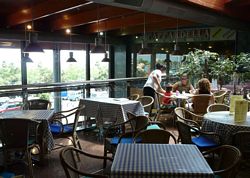 We drive to La Canada shopping centre for a pizza and ice cream. The place is crawling with kids but I use my death ray vision to subdue them and soon it is blissfully quiet. The pizza is awesome.
---
End of Week 119 of Gibraltar Diary
Copyright © Thingy Software. All rights reserved.