Week 101 of Gibraltar Diary
---
At 30 minutes past midnight we get to the Eurotunnel terminal in Calais. Our booking is actually for 9.00am on Monday morning but no matter. The computer cheerfully offers to let us go at 1.25am for no extra charge and at about 1.30am GMT we duly arrive in the UK. After the usual hunt for money, petrol and milk we arrive in London and finally get to bed at about 3.30am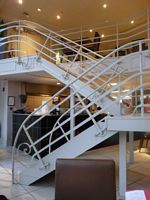 Today is Saint Valentine's day so we decide to go to Whiteleys where we have a bite to eat at ASK which has an interesting staircase and then go to see Precious. Very good but very depressing. The reviews suggest that it is a hopeful film, (she goes on to make something of her life), but to me it is pretty bleak. Things do not look good when your father is also your grandfather ...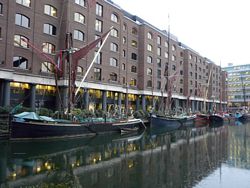 We set off for Saint Katherine Dock but the weather is absolutely vile - there is nothing colder than England on a wet windy day in winter.
I drop my girlfriend at Stansted Airport and drive to Manchester via Norwich.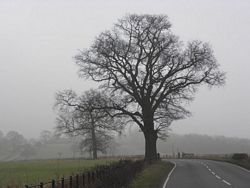 I spend the day driving round North Wales and have lunch at the Craft Centre in Ruthin which is excellent as usual.
I spend the day in the North East of England and end up at Betty's in Harrogate
I spend the day working.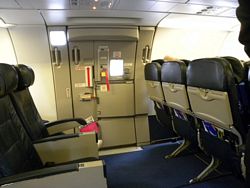 I catch the British Airways Shuttle to Heathrow. The leg room at the emergency exit is enormous - I cannot reach the chair in front of me.

From Heathrow I catch the 3.30pm plane to Gibraltar. When I arrive the weather is not much better than in the UK.
---
End of Week 101 of Gibraltar Diary
Copyright © Thingy Software. All rights reserved.